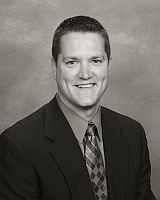 Steven Galminas, CMFC
Investment Advisor Representative
2023 Chicago Five Star Wealth Manager*
SG Financial is an independent financial services firm. As an independent firm, we offer objective solutions that never involve the sale of any proprietary products. Our clients include a wide range of business and individuals in different life stages.
We are unique in our personal approach and the collaborative relationship that we form with each of our clients. Together with our clients we establish individual priorities, develop an appropriate plan of action and implement a customized investment strategy designed to achieve desired results. Our mission is to help our clients realize their financial goals while minimizing their exposure to unnecessary risk. We focus on building portfolios to help meet their needs while emphasizing consistent returns.
We're here to help educate you about the basic concepts of financial management; to help you learn more about who we are; and to give you fast, easy access to market performance data. We hope you take advantage of this resource and visit us often. Be sure to add our site to your list of "favorites" in your Internet browser. We frequently update our information, and we wouldn't want you to miss any developments in the area of personal finance.
*To receive the Five Star Wealth Manager award, individuals must satisfy a series of eligibility and evaluation criteria associated with wealth managers who provide services to clients. Recipients are identified through research conducted by industry peers and firms. Third party rankings and recognitions from rating services or publications are not indicative of past or future investment performance. For more information, go to www.fivestarprofessional.com
Check out the background of firms and investment professionals on FINRA's BrokerCheck. http://brokercheck.finra.org